Sign Up for Beginning Farmer Online Classes Starting the Week of February 27
Learn to take care of business, grow veggies and oyster mushrooms, extend your season with high tunnels, improve your marketing efforts, enhance your grazing practices, and start a beekeeping enterprise with our suite of online courses.
Sign up by January 26 and save $25 on tuition!
http://www.nebeginningfarmers.org/online-courses/annual-calendar-of-courses/
The
Cornell Small Farms Program
offers over twenty courses to help farmers improve their technical and business skills. Students connect with other farmers, work on farm plans, and gain practical tips without leaving their home. Course content can be accessed anywhere with a high-speed internet connection.
Most courses are six weeks long. Each week features an evening webinar and follow-up readings, videos, and activities. Students and their instructors connect through online forums and live chat. If you aren't able to attend the webinars in real-time, they are always recorded for later viewing.
Classes starting the Week of February 27
BF 103: Taking Care of Business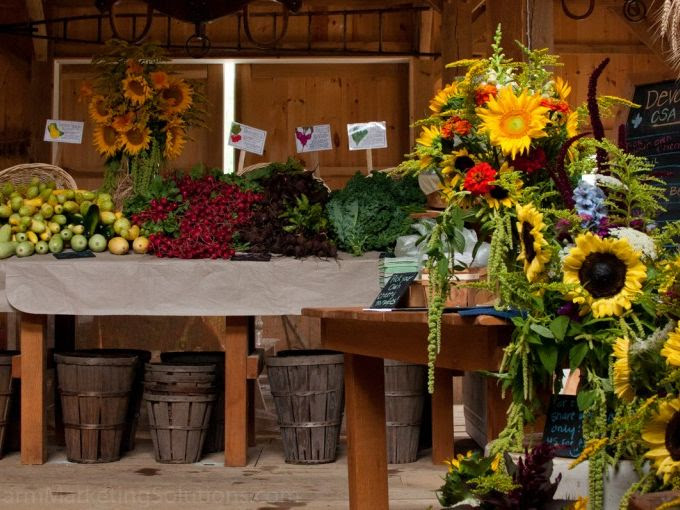 Starting a successful farm means navigating a long list of business, insurance, and regulatory issues, and planning ahead for these saves you time, money, and headaches, offering you freedom to focus on production. Join this course and be supported to design the structure and function of your farm business to ensure its greatest potential.
www.nebeginningfarmers.org/online-courses/all-courses/bf-103-business-side-of-farming
BF 160: Introduction to Beekeeping  
Whether you are currently keeping honey bees, or are considering adding them to your farm, a basic understanding of bee biology, diseases, pests, and how to set up your colony for success is essential.
This eight-week online course, taught by experienced beekeepers and the NYS Honey Bee Extension Associate, will give you real-world experiences paired with academic concepts.
www.nebeginningfarmers.org/online-courses/all-courses/beekeeing-for-beginners
 
BF 121: Veggie Farming 2 – From Care to Harvest
This five week online course, starting
March 1
, covers vegetable production from transplanting to harvest, including information on in-season fertility, integrated pest management, weed control options, harvesting strategies, and tips for marketing your products.
Join experienced educators to create an in-season fertility and pest/weed control plan, and focus on making good production decisions for the upcoming season.(NOTE: You don't have to have taken Part 1 to attend)
BF 220: Season Extension with High Tunnels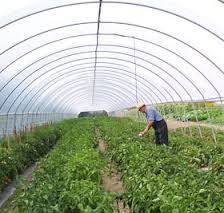 Adding weeks to either end of your growing season with the use of a high tunnel can mean attaining a premium for having products available well before (or long after) other local growers.During this course, growers will learn to complete a basic site assessment, confidently make decisions to improve or maintain their soil health and fertility in the tunnel, select an appropriate high tunnel structure for their site, climate, and production needs, and determine if high tunnels make economic, environmental, and social sense on their farm.
www.nebeginningfarmers.org/online-courses/all-courses/season-extension-with-high-tunnels-bf-220/
BF 201: Effective Marketing for Busy Farmers 
Most of us go into farming with the thought of making some – or all – of our livelihood through the sale of what we make or grow. As you grow your operation to provide more of your family's income, having a carefully planned marketing strategy becomes more critical.This course enables you to better understand how to price your products, position yourself in the "buy local", direct sales or wholesale marketplace, and understand low-cost "guerrilla" marketing tactics to get the best bang for your buck.
http://www.nebeginningfarmers.org/online-courses/all-courses/bf-201-making-money
BF 231: Improved Grazing Management 
Grazing is more than simply turning livestock out onto pasture and hoping for the best. With sound grazing management, you can reduce your workload, keep your animals happier and healthier, and improve the overall productivity and profitability of your farm.
In this course, you'll learn the key concepts of successful grazing operations that can be adapted and successfully implemented on your own farm. The focus will be on grazing ruminant livestock, but most of the information will be relevant to non-ruminant animals as well.
www.nebeginningfarmers.org/online-courses/all-courses/grazing-management-bf-231


BF 202: Writing a Business Plan
Whether you intend to borrow money or not, heading into a farm venture without a business plan is like setting out on a long-distance journey without a map.
BF 153: Oyster Mushroom Production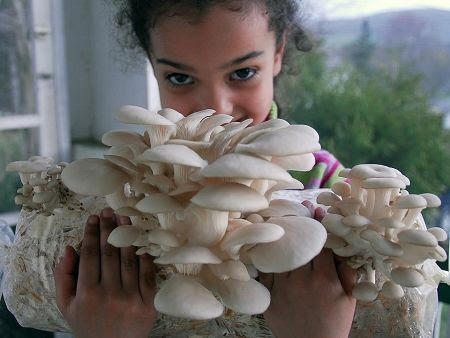 Mushrooms are an emerging niche crop with many benefits and offer a unique and highly desired product.With a bit of practice, oyster mushrooms can easily be grown in a variety of locations and on many different substrates including straw, coffee grounds, and more.
This course trains new and experienced farmers in the background, techniques, and economics of farm scale commercial oyster production.
www.nebeginningfarmers.org/online-courses/all-courses/oyster-mushroom-cultivation
Each course is $250, which entitles two people from a farm to attend.
Upon registering, you will receive a receipt with a link you can use to register the second person from your farm.
Register by

Jan 26
to get $25 off per course, AND $50 total off 3 or more courses.
Check out the listings at http://www.nebeginningfarmers.org/online-courses/ for more information on a particular course and the instructors.
Questions?
Contact Erica Frenay, ejf5@cornell.edu or Steve Gabriel, sfg53@cornell.edu or call 607-255-2142.
ABOUT
The Small Farms Program helps farmers get expert assistance to facilitate all phases of small farm business development, from initial growth to optimization to maturity.We are a joint effort of the College of Agriculture and Life Sciences and Cornell Cooperative Extension.